QUALITY - TESTING & INSPECTION
Standard Quality Control & Testing
Our Quality Control verifies all processes from material receipt to final customer inspection including liaison with approved Third Party inspection and certifying authorities where required. All products are supplied with certified test reports, which include chemicalphysical analysis and hydrostatic pressure tests. NDT and other specified tests are included in the final certification, if requested. Standard testing is carried out in full compliance with the API , BS, AS, DIN standards applicable to the manufacturing specifications. GA drawings, hydrostatic shell & leakage tests plus mechanical and chemical analysis certificates supplied in accordance with EN10204.3.1.
Pressure Testing
All valves are high pressure hydrostatic tested on body, seat, back seat and low pressure air tested on seat to relevant shut off class. Testing is performed to API 598 or API 6D or other applicable standard such as MSS. Furthermore all valves are visually inspected to MSS-SP55.
Special Testing
Special product testing includes high pressure gas testing, low temperature cryogenic testing, body and stem helium leakage testing, endurance testing, bending testing and high temperature testing. Other specifically dedicated procedures are available and can be performed on request according to our customers' specifications.
QUALITY CONTROL
A. Project Supply - Inspections
Australian Pipeline Valve (APV) can arrange client or 3rd party witnessing:
• Inspections at sub-contracting units
• Final testing witness inspections
• Certification review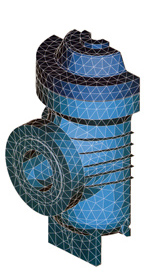 B. Inspection and Testing Activities
APV can provide professional competence in management of a third party survey, review and witness of any required non-destructive tests such as:
• X - Rays
• Ultrasonic Tests
• Magnetic Particle Inspection
• Positive Material Indentification (in-house facilities)
• Dye Penetrant Liquid Inspection (in-house facilities)
As well as the following product tests:
• Pressure tests - pneumatic
• Pressure tests - hydraulic
• Pressure tests - gas high pressure tests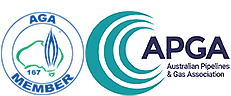 Also functional tests for special applications:
• Low temperature tests
• Cryogenic tests
• Fugitive emission tests
• Firesafe testing
C. Project Inspection Activities
For any of your orders, APV can perform or arrange, with strict attention to detail, the following activities. All activities are kept under full control of professional, specialist staff.
| ACTIVITY | STANDARD | UPON REQUEST |
| --- | --- | --- |
| Preliminary check to verify that the supplier has put in production the order according to the client's specifications, rules and parameters. | | |
| Follow up and expedite visits (on major projects) to verify that production is underway and the sub contractors comply with contractual delivery dates. | | |
| Final review, or witnessing of inspection activities to confirm the final supply stages. | | |
| Certification review | | |
| Witnessed inspection during NDT, performed by independent authorised laboratories (UL, MPI, PMI, DPI, X-ray tests) | | |
| Witnessed inspection during special product/ equipment testing (low pressure tests, helium tests, fugitive emission tests) | | |
| Dimensional checks | | |
| Painting inspection | | |
| Packing inspection | | |
When required, all the above activities are recorded by APV and duly reported to its clients with written and photographic reports.
The above services, usually agreed upon at the time of order, ensures the client that the quality of the product is assured at a fixed price, preventing delays in delivery that may be caused by late detection of any non-conformity.
INSPECTION & TESTING
Standard Testing and Inspection
HYDROSTATIC TEST CERTIFICATE to API-598 or API6D
FULL MATERIAL CERTIFICATE to DIN 50049.3.1/ EN1004.3.1
TRACEABILITY ON SPARE PARTS
TAG NUMBER, SERIAL NUMBER (metal tagged)
CHARPIES IMPACT TEST (if applicable)
MAINTENANCE/ REPAIR MANUAL

Special Testing and Inspection
All product is supplied with factory 50049 3.1 certificate, however should you require additional assurance that the body, bonnet, wedge, stem or any component meets the required material specifications, in-house PMI testing can be done using the latest Bruker (S1 Sorter) testing device. APV can also perform additional special NDT testing as follows:
TEST DESCRIPTION
APPLICABLE STANDARDS
EXTENT OF TEST
Dye Penetrant
ASME V - Art. 6 and 24

ASTM E165

ANSI B16.34 - Annex D

10% on pressure containing

parts for non magnetic materials

(100% upon customer request)

Magnetic particle

(dry and wet)

ASME V - Art. 7 and 22

ASTM E709

ANSI B16.34 - Annex C

10% on pressure containing

parts for magnetic materials

(100% upon customer request)

X and Gamma Ray
ASME - V - Art. 2 and 22

ASME VIII - Div 1

ANSI B16.34 - Annex B

ASTM E142-E94 -E446-E186-E280

Upon customer request
Ultrasonic
ASME V - Art. 4 and 23

ASME VIII - Div 1

ASTM A388

Hydrostatic and

pneumatic

API 6D, API607 and API 6A

BS 5146 and 6755

MSS-SP61 or to customer specs

Stem torque

Visual and dimensional

API 6D & to customer requirements

Applicable ASTM Standards

MSS-SP 44 and SP55

ANSI B16.34, B16.50, B16.10

API 6D and 6A, BS 2080

100.00%
Alloy verification

Hardness

High pressure gas tests

Texas analyser 9266

Nace MR01-75

customer specifications

100% of wetted components
Firesafe and Fugitive Emission Testing
Australian Pipeline Valve performs in-house firesafe testing at the Australian Valve Centre in Adelaide to API 607 and API 6FA as well as fugitive emission design testing to ISO 15848-1, API 624, API 641, API 622, and also fugitive emission production testing to ISO 15848-2.
STANDARD QUALITY ASSURANCE CERTIFICATION
FINAL VALVE INSPECTION PROCEDURE
DOCUMENT CONTROL LIST
API6D BALL & PLUG VALVE INSPECTION & TEST PROCEDURE
STANDARD INSPECTION & TEST PLAN FOR API6D BALL & PLUG VALVES
FULL SET OF FIRE SAFE CERTIFICATES
API 598 STANDARD APV TEST PROCEDURE
API 6D BALL VALVE STANDARD APV TEST PROCEDURE
"Our goal is Total Quality and On-Time Delivery; Our Method is Total Commitment"