OILFIELD VALVES & WELLHEADS

The trusted name in API Oilfield & Wellhead Equipment
ADAPTORS
Butterfly Valves
Casing Hangers
Casing Heads
Casing Spools
Chokes
Gate Valves
Mud Valves
Plug Valves
Secondary Seals
Tees/Crosses
Tree caps
Tubing Hangers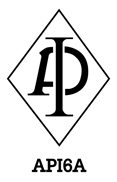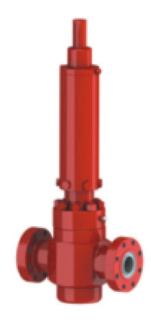 API6A Chokes
In-line and right angle manual and automated chokes in stem & seat type as well as multiple orifice and caged types. We supply in-line chokes for gas lift and water flood as well as right angle (H2) chokes for conventional wellhead applications. We can also supply exotic chokes designed to combat cavitation, erosion, noise and high pulse flow rates.
API6A Gate Valves
Expanding and slab gates as well as mud gates in LP (NPT), flanged and buttweld ends up to 7 1/16" in API 2000 to 10,000 in standard and H2S/ NACE service, trim BB to EE. We also manufacture ESDV actuated valves in pneumatic and hydraulic.
API6A Wellheads
Braden heads, casing heads, casing spools, tubing spools, seal adaptor flanges and Christmas trees 3000 to 10,000PSI.
API6A Wellhead Components
Tees, Crosses, Tree caps, Casing slips & Hangers (C22, C29, B02, CA, AW), Tubing hangers (FBBEN, TCIAEN), Secondary seals (X-Bushings) and much more.
Oil Patch Valves
We produce a full range of LP (NPT) and flanged RTJ ball and check valves 1/2" up to 7 1/16" in 2000 to 6000 PSI. LP (NPT) and Weco ends up to 3 inch in 3000 to 10000 PSI. Wafer style rubber lined Superseal butterfly valves and LP (NPT) needle valves. All valves are available in standard and sour NACE service.
Oilfield Technical References
Master Distributor Full Range of APV Oilfield Products ex stock
Oilfield Terminology Glossary of Terms
Types of API6A/6B/BX Flanges, Spools, Adaptors & Connectors
Oilfield Wellhead Equipment Product Range Summary
Examples of Standard Material Certification
Sample APV API6A Drawings
View full Stock list of API6A Products

Casing Ball Valve 4.5", 5", 7",
2000-3000 PSI

APV Ball Valve c/w Integral Hammer Union Ends for quick changeouts on tanker unloading manifolds