VALVES & PIPELINE PRODUCTS
PRODUCTION RANGE
Australian Pipeline Valve (APV) manufactures a complete range of ASME and API valves
for the petroleum, petrochemical and process industries in the APV brand name such
as Check, Gate, Globe as well as Firesafe certified Ball & Plug valves in carbon,
steel and stainless steel, alloy steel, duplex, and other materials.
The APV family of brands also includes a large portfolio of established products. This range encompasses various valves, strainers, sight glasses and other products used throughout all industries manufactured to standards including ASME, BS, AS, MSS, and DIN.
Standard sizes range from 6 NB to 1000 NB (1/4" to 40") in diameter, with pressure class ratings from ANSI 150 to 2500 class and API 2000 to 10,000 PSI. All of our products are designed, manufactured and tested under strict quality control procedures to meet and exceed all industry standards to which they are constructed. APV valves are completely traceable with chemical, physical and pressure test records.
Scince 1989, APV valves have been used in projects in more than 18 countries worldwide.
Our mission at APV is to provide a high quality product at a competitive price and to meet or exceed the needs and requirements of our clients in a timely manner.
APV's reputation for producing high quality commodity and specialt y valves is unparalleled. The availability of $18 million of ready to ship inventory is backed by short lead time deliveries and competitive prices.
"Special Service Valves in Short Lead Times"
MARKETS
APV manufactures valves and other products for the following markets :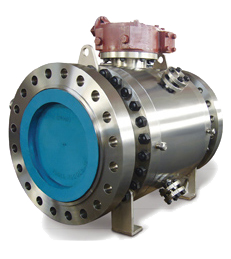 Process Control Industries
A full range of process and instrumentation valves for the process control market including Ball, Butterfly, Check, Gate, Globe, Needle & Plug valves.
Pipelines, Refineries
and LNG Plants
Ball, Butterfly, Check, Gate, Globe & Plug valves as well as Strainers & Sight Glasses. Also pneumatic actuators for ESD and On-Off Service.
Industrial & Steam Markets
Ball, Check, Diaphragm, Gate, Globe, Piston, Bellow Sealed, Parallel Slide, Geothermal & Plug valves in materials such as iron, bronze, steel, stainless steel, and alloys.
Oilfield
Speciality API6A Oil Patch Valves and Wellheads.
(See oilfield products overview section) Click here
RANGE OF BRANDS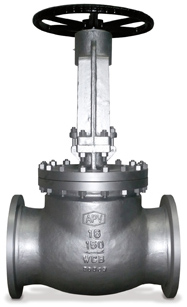 AUSTRALIAN PIPELINE VALVE ® (APV) manufactures a complete range of ASME and API valves such as Check, Gate, Globe, as well as Ball and Plug valves under the APV brand.
Click here for more information on our ASME/ANSI process and pipeline valves. APV also makes a range of oilfield products such as Chokes, API6A Expanding Gate valves, Mud Gate valves, Ball valves, Plug valves and Wellhead equipment in the APV brand.
The APV family also includes a fleet of established, trusted brands which cover a broad range of valve types and pipeline products for all industries manufactured to a variety of standards including ASME, BS, AS, and DIN.
The APV family of brands product range includes:
APV-Diamond Gear®
Quarter and multi turn Gear Boxes and declutchable Gear Boxes.
APV-Flowturn®
Basket and Y-strainers (forged and cast) in Class 150 to 2500 as well as BS/AS table D to R. The Flowturn range includes a full range of cast iron Diaphragm, Gate, Globe and Check Valves as well as 3-Way Ball Valves and flanged Sight Glasses. Flowturn also produces a complete range of Needle Valves.
Click here for more information
APV-Steamco®
Right Angle Globe, SDNR Globe Valves and Parallel Slide Gate Valves and Geothermal Gate Valves.
Click here for more information
APV-Supercheck®
Single and Dual Flap Wafer Check valves in iron, steel and stainless steel, ANSI class 150 to 2500lb and API 3/5000 in all seat types like nitrile, buna, viton and stellite in retainerless and retainer type.
APV-Superseal®
High performance and lined Butterfly Valves, industrial Ball Valves.
Click here for more information
APV-Torqturn®
High torque range Piston Pneumatic & Hydraulic Actuators.
Click here for more information
APV-TWIN-LOK®
Tube Compression Fittings, Twin and Single ferrule.
APV-Uniflo®
Resilient Seated Flap/Ball, Cast Iron Check Valves.
"You are assured of the best quality castings and a high build quality. All Australian Pipeline Valve products are thoroughly tested and all drawings and certificates are comprehensive and professional."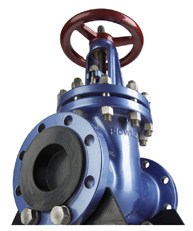 KEY PRODUCTS
Process Valves
Cast & forged gate, globe & check valves
Ball valves floating & trunnion mounted
Multi-way ball valves
Double block and bleed ball valves
Butterfly valves lined and high performance
Plug valves lubricated, sleeved and lined
Dual and single flap wafer check valves
MANUFACTURING RANGE
SIZE RANGE - 6 NB TO 900 NB (1/2" TO 36")
STANDARD - ANSI, API, ISO, AS, BS, DIN, JIS
RATING - 150 to 2500 ANSI Class, AS Table D to H and AS/BS PN 2.5 to 420
END CONNECTIONS - Flanged RTJ, RF, FF, Screwed BSP, NPT, Buttweld and Socketweld
MATERIALS - Carbon, Stainless, Duplex, Alloy, Bronze and Iron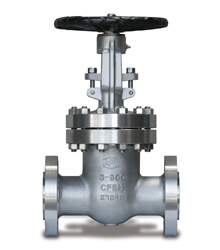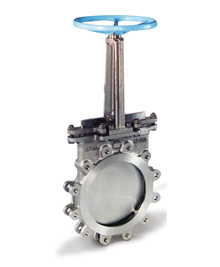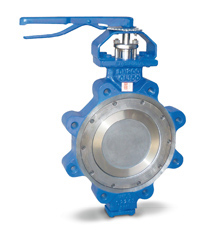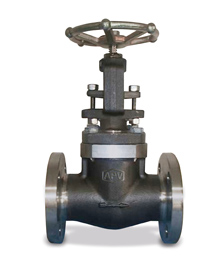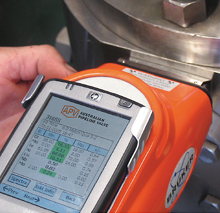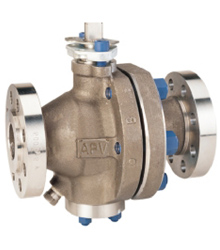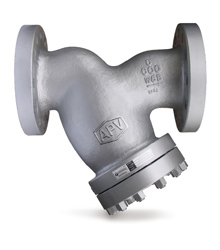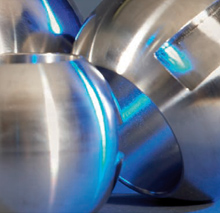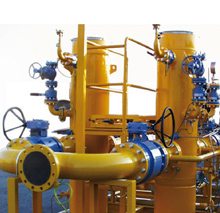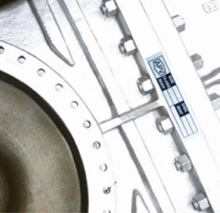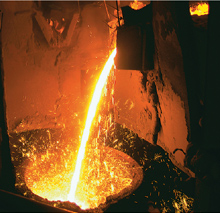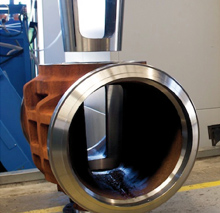 PRODUCT TYPES
Instrument Valves
Needle Valves
Block & Bleed Valves
Mining, Abrasive & Solids Valves
Ball Check Valves
Diaphragm Valves
Rubber Flap Check Valves
Slurry Valves
Sluice Valves
Knife Gate Valves
Full port Plug Valves
Metal seated Ball and Plug Valves
Ceramic lined Valves
V-port Control Valves
Click here for more information on metal seated Control Valves
Special Service Valves

High temperature Metal Seated Ball Valves
Lined, Sleeved and Overlaid Valves
Cryogenic/LNG Valves

General Industrial & Steam Valves

Parallel Slide Gate Valve
Geothermal Slab & Wedge Gate Valve
Screw Down Non Return and Right Angle Globe Valves
Piston Globe and Check Valves
Cast Globe & Iron Ball, Butterfly, Gate, Globe and Check Valves
3-Way Ball Valves, Deadman Ball Valves
Control & Relief Valves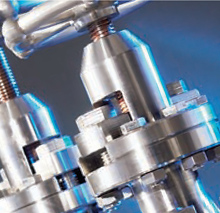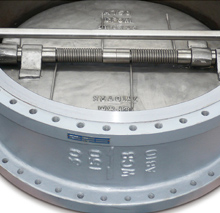 Valve actuation
Pneumatic Actuators compact rack & pinion
Pneumatic & Hydraulic Actuators heavy duty scotch yoke
Gearboxes ¼ turn & multi turn
Pipeline Products
Strainers
Sight Glasses
Compression Tube Fittings
Api6a

Oilfield Products
Chokes
Expanding & Slab Gate Valves
Mud Gate Valves
Plug Valves
Wellheads
Ball & Check Valves
For our oilfield product range screen Click here
Click here to view our complete Product Range Brochure
"Valves for abrasive and high and low temperature configurations
for special and critical service applications are our specialty."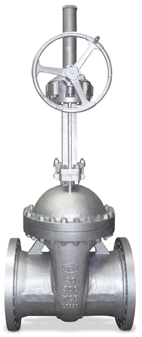 RANGE OF MATERIALS
Materials
Cast Iron, Ductile Iron (GGG40, plus more)
Carbon Steel (including ASTM, A105, LF2, A216 WCB, WCC,
LCB, LCC)
Alloy Steel (including ASTM A217 WC6/WC9/C12A,
A182 F11/F22/F91, AISI 4130/410)
Stainless Steel (including A351, CF8/CF3/CF8M/CF3M/CF8C,
A182 F304 F304L/F316/F316L/F321/ F347/F904L)
Duplex/Super Duplex/Special Alloy, A351, CN7M/CK3MCuN/
CD3MN/CE8MN/CD4MCuN/1B/CD3MNCuN/6A, A182, F44/F51/F53/F55
Click here for full details on valve materials
Click here for fast track manufacturing exotic valves
End Connections
Flanged ASME (ANSI) 150Lbs, 300Lbs, 600Lbs, 900Lbs, 1500Lbs, 2500Lbs
Flanged API 2000, 3000, 5000, 10,000, 20,000PSI
Flanged AS 2129 Table D to H
Flanged AS 4087 PN16 to 35
Flanged AS 4331 (ISO7005-1) PN 2.5 to PN 420
Flanged BS 4504 PN 2.5 to PN 420
Flanged DIN/EN 1092-1 PN 2.5 to 420
Buttweld to ASME B16.25, Socket Weld to ASME B16.11
Threaded NPT to ASME B1.20.1, BSP to BS21, DIN 259/2999, ISO 208
Graylok®
RANGE OF VALVE TYPES
Ball Valves

Floating type
Trunnion mounted type
Metal seated type
Top Entry
Double block and bleed

Butterfly Valves

Lined type high performance
PTFE insert type
Double/Triple offset metal to metal
tight shut-off

Check Valves

Swing type
Piston type
Wafer type
Spring return type
Ball type

Choke Valves

Multiple orifice control type
Needle & seat control type
Inline & right angle body types

Control Valves

Globe style
V-Ball style
Butterfly style

Diaphragm Valves

Straight through type (KB)
Weir type (A)

Gate Valves

Wedge type
Parallel slide
Through conduit type
Geothermal type
Bellows sealed type

Globe Valves

Screwdown non return
Ball type
Swivel disc type
Right angle type
Bellows sealed type
Piston type

Plug Valves

Sleeved type
Lined type
Lubricated type

Strainers

Y type
T type
Basket type
Duplex type Valve Operators

Valve Operators

Pneumatic Actuators
Hydraulic Actuators
Gearboxes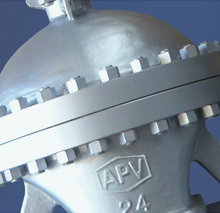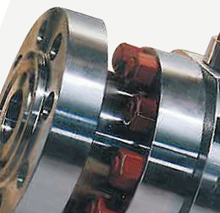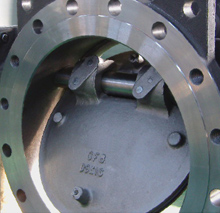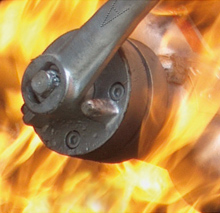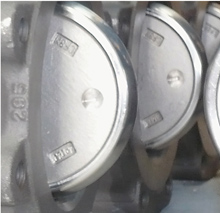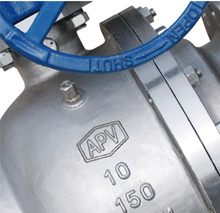 APV PRODUCT TYPES
BALL VALVES

Floating
Trunnion mounted
Metal seated
Multi-way
Double block and bleed

Butterfly Valves

Lined
High performance Centric soft seat
Double / triple offset metal to metal

Check Valves

Swing
Piston
Wafer
Y type
Tilt

Diaphragm Valves

Straight through (KB)
Weir (A)

Gate Valves

Wedge
Parallel slide
Pipeline slab
Cryogenic
Knife

Globe Valves

Screwdown non return
Bellows seal
Right angle
Cryogenic
Y type

Needle Valves

Plug Valves

Sleeved and lined
Lubricated
Full circular port

Sight Glasses

Strainers

Y type
T type
Basket type
Duplex type

Valve Operators

Oilfield Products

Expanding & slab gate valves
Mud gate valves
Chokes
Wellheads
Oilfield plug valves

TUBE COMPRESSION FITTINGS

Single Ferrule
Twin Ferrule