MANUFACTURING RANGE OVERVIEW
We have long term relationships with our API licensed partner and joint venture manufacturers
and sub-contractors in Australia as well as Italy, Spain, China, India and Korea. APV provides Australian Product Liability Insurance and a 5 year Warranty as well as unparalleled service & support. All APV valves are manufactured to our stringent specifications. All certificates, drawings, I.O.M.s, project documentation, etc., are produced by APV Adelaide.

We utilise our own appointed independent inspectors to undergo inspection and witnessing of testing at our sub-contractors' facilities. Quality is then re-checked and regularly re-tested at our Adelaide facility. Valves are strictly manufactured to stringent and consistent design and specifications that are the hallmark of the Australian Pipeline Valve (APV) brand.
Fast Track Manufacturing Exotic & Special Valves
APV Valves are fully approved by numerous major end users, EPC's and contractors around the world in Oil & Gas, Petrochemical, Power Generation and Mining markets.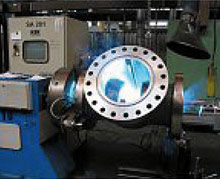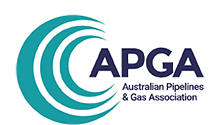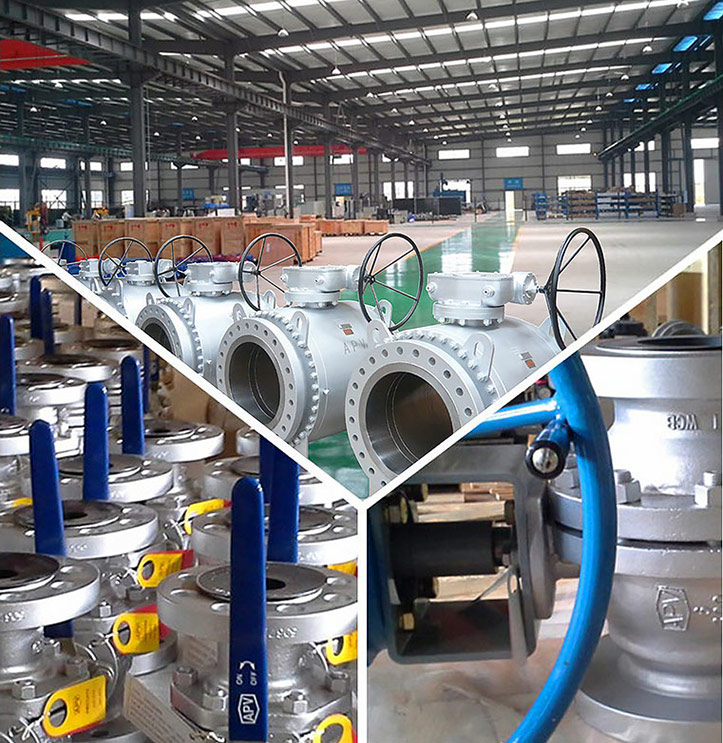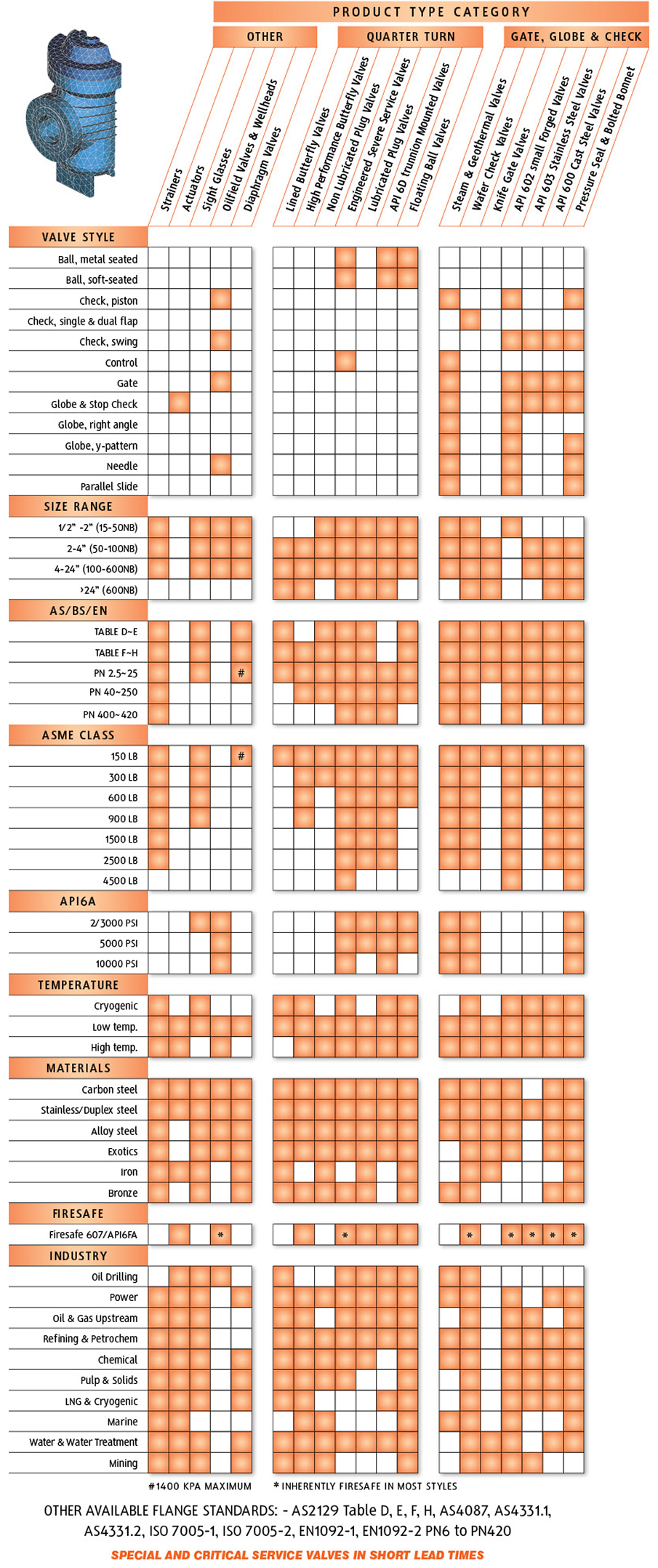 #1400 KPA MAXIMUM             * INHERENTLY FIRESAFE IN MOST STYLES
JIS 5K to 63K ALSO AVAILABLE
SPECIAL AND CRITICAL SERVICE VALVES IN SHORT LEAD TIMES

PRODUCT TYPES
BALL VALVES

• Floating
• Trunnion mounted
• Metal seated
• Multi-way
• Double block and bleed

Butterfly Valves

• Lined
• High performance Centric soft seat
• Double / triple offset metal to metal

Check Valves

• Swing
• Piston
• Wafer
• Y type
• Tilt

Diaphragm Valves

• Straight through (KB)
• Weir (A)

Gate Valves

• Wedge
• Parallel slide
• Pipeline slab
• Cryogenic
• Knife

Globe Valves

• Screwdown non return
• Bellows seal
• Right angle
• Cryogenic
• Y type

Needle Valves

• Globe
• Plug
• Block & Bleed

Plug Valves

• Sleeved and lined
• Lubricated
• Full circular port

Sight Glasses

• Double sided
• Single sided

Strainers

• Y type
• T type
• Basket type
• Duplex type

Valve Operators

• Actuators
• Gear Boxes

Oilfield Products

• Expanding & slab gate valves
• Mud gate valves
• Chokes
• Wellheads
• Oilfield plug valves

TUBE COMPRESSION FITTINGS

• Single Ferrule
• Twin Ferrule
"SPECIAL AND CRITICAL SERVICE VALVES IN SHORT LEAD TIMES"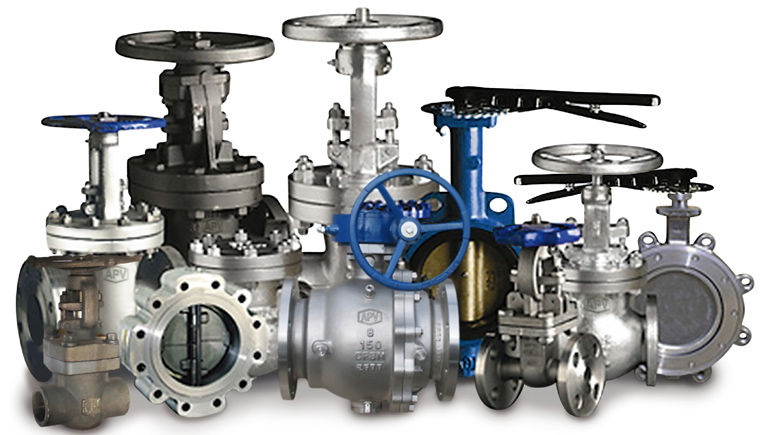 Valve Manufacturing Range
Manufacturing Quality Profile