SERVICE AND SUPPORT
Engineering
We offer comprehensive service and support covering the complete life cycle of Australian Pipeline Valve (APV) valves.
Technical Support
Selection of valves and procedures as per process requirements.
Start-up assistance.
Accessories selection and assembly.
Equipment maintenance.
Spare parts manufacturing.
Detailed drawings.
Calculations.
Welding, testing and manufacturing standards procedures.
Operations and maintenance manuals.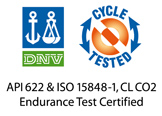 Analysis and Test
Design, optimisation and testing of mechanical components -
Finite Element Analysis - (FEA).
NDT testing, hydrostatic and pneumatic pressure testing.
Service
Onsite technical support can be arranged to assist with installation,
start up commissioning or any of your requirements.
Repairs and refurbishments to APV valves.
Spares
Full serialisation enabling us to provide complete tracking for spare parts in accordance with clients' needs. We can supply spare parts for our valves with full material certification. We recommend only using genuine APV replacement parts. These parts are manufactured to the same specifications as those parts that were originally supplied. When ordering replacement parts, be sure to have as much information about the valve available as can be found. Most of the information can be found on the valve nameplate (model number, material, and trim specification). Other information required (size, class, heat number and serial number) can be found on the valve body. Contact us direct or your APV distributor for prices for valve parts. Unlike other manufacturers, spare parts for APV valves don't change unless it is a genuine design improvement.
After Sales Service
The quality of our products puts us at the forefront of the valve industry. However, our commitment to quality does not end upon delivery, quality is our responsibility throughout the life of our products. We continue the through life support of our products including service and the supply of spare parts to our customer throughout the world. To ensure that this is the case, we are constantly educating our agents throughout the world to act as support and problem-solvers for our customers.
For APV, quality is not simply the quality of what we do ourselves, it is also the quality of what our customers produce using our methods and products.
Contract Management
From quotation to 'through life support', APV's commitment is to provide its clients with products of the highest quality, on time and at a competitive price. Customer satisfaction is our main objective and the same high level of quality and service is provided from quotation through to post sale support.
APV works in close cooperation with the client and ensures each project is accurately defined and planned from the early stages and that the project is continually tracked during all the design, production, assembly and testing phases. By understanding what the client wants to achieve and what their expectations are, APV coordinates and interfaces manufacturing and supply ensuring on time project completion. Ongoing communication with the client ensures optimum customer satisfaction.
Documentation
Actuator Sizing Calculation Gate & Globe Valves
Actuator Sizing Factors Floating Ball Valves
Ball Valve Technical Library
Equalising By-passes, Drains & Bleeds
Examples of Standard Drawings
Examples of Standard Material Certification
Flow Formulae & Coefficients Gate, Globe & Check Valves
Formulae & Conversions Quarter Turn Worm Gear Boxes
Full Technical Library
Gate & Globe Valves Gland Packing Bolting Torque Chart
Torque and Sizing API600 Gate & Globe Valves
Major Terms and Conditions
Warranty

INSTALLATION & OPERATIONS MANUALS

I.O.M.'s - Australian Pipeline Valve Brand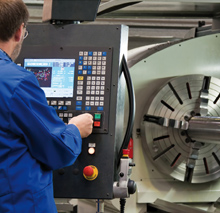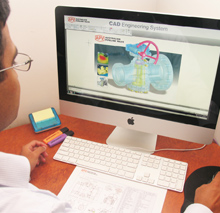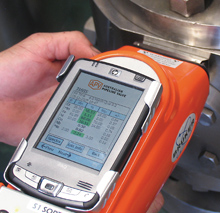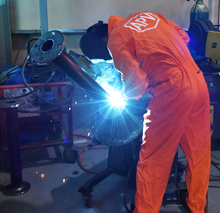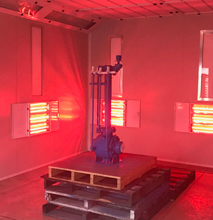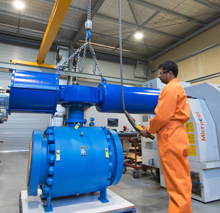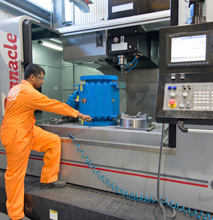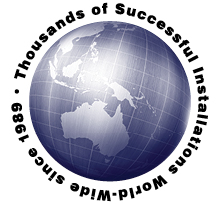 I.O.M.'s - APV Family of Brands