COMPARISON - EQUIVALENT GRADES OF GREY IRON, DUCTILE IRON, SG IRON & NODULAR GRAPHITE IRON
This is a comparison table for the grey iron and ductile iron grades of various standards showing equivalents, including A5, EN, BS, ISO, ASTM, DIN, JIS, UNI, NF, IS, UNF, NBN, AS, SS & NS.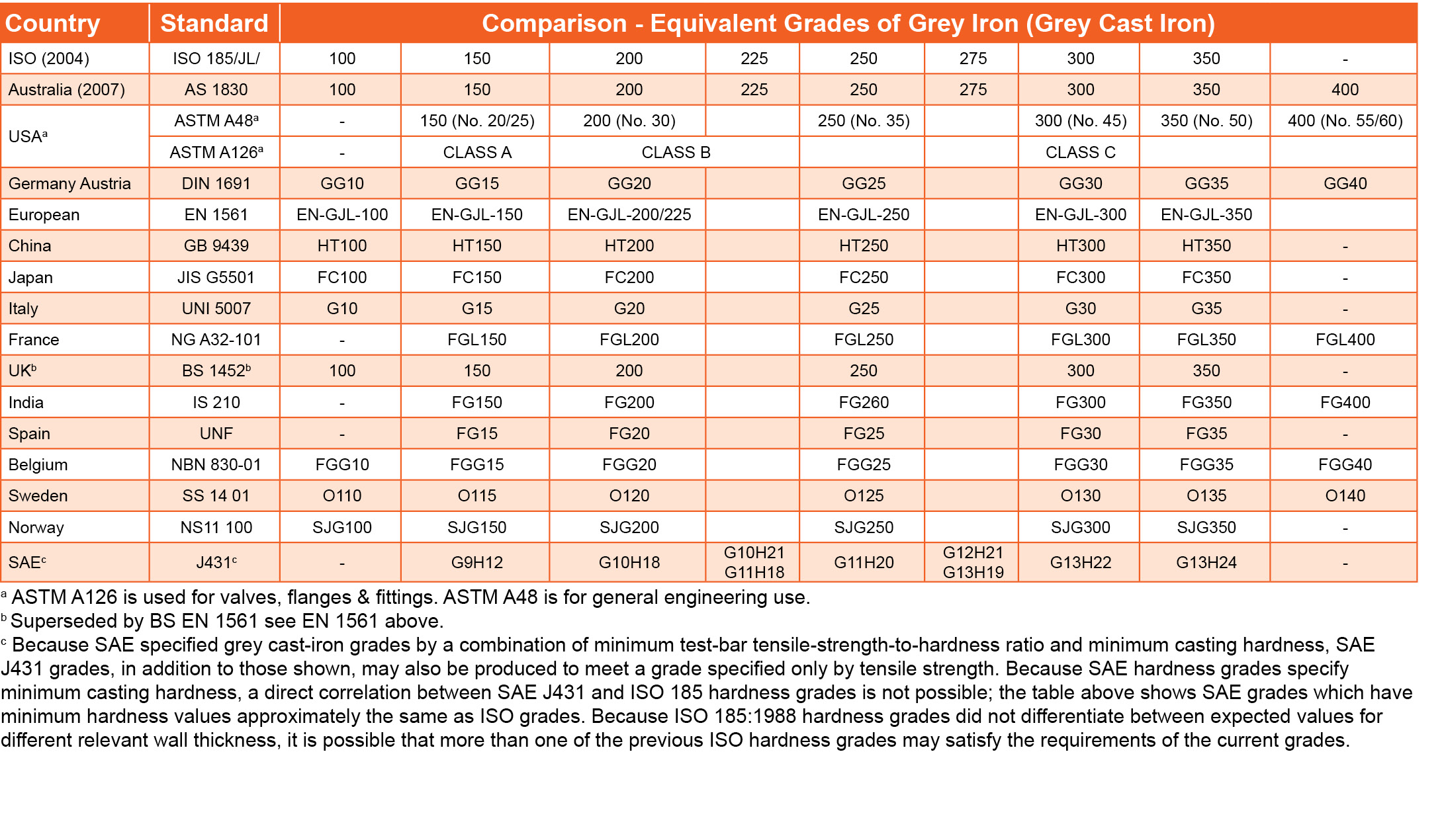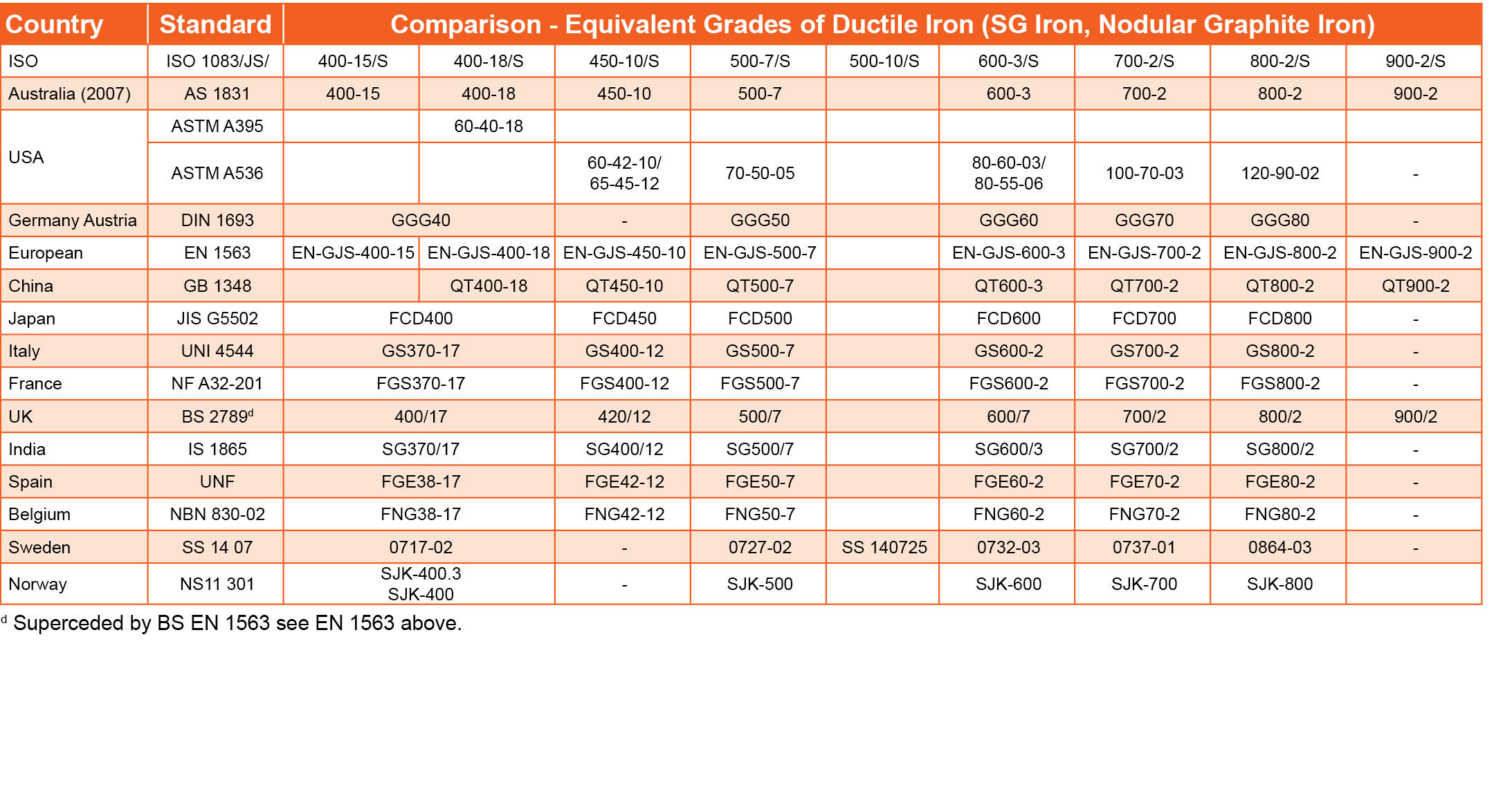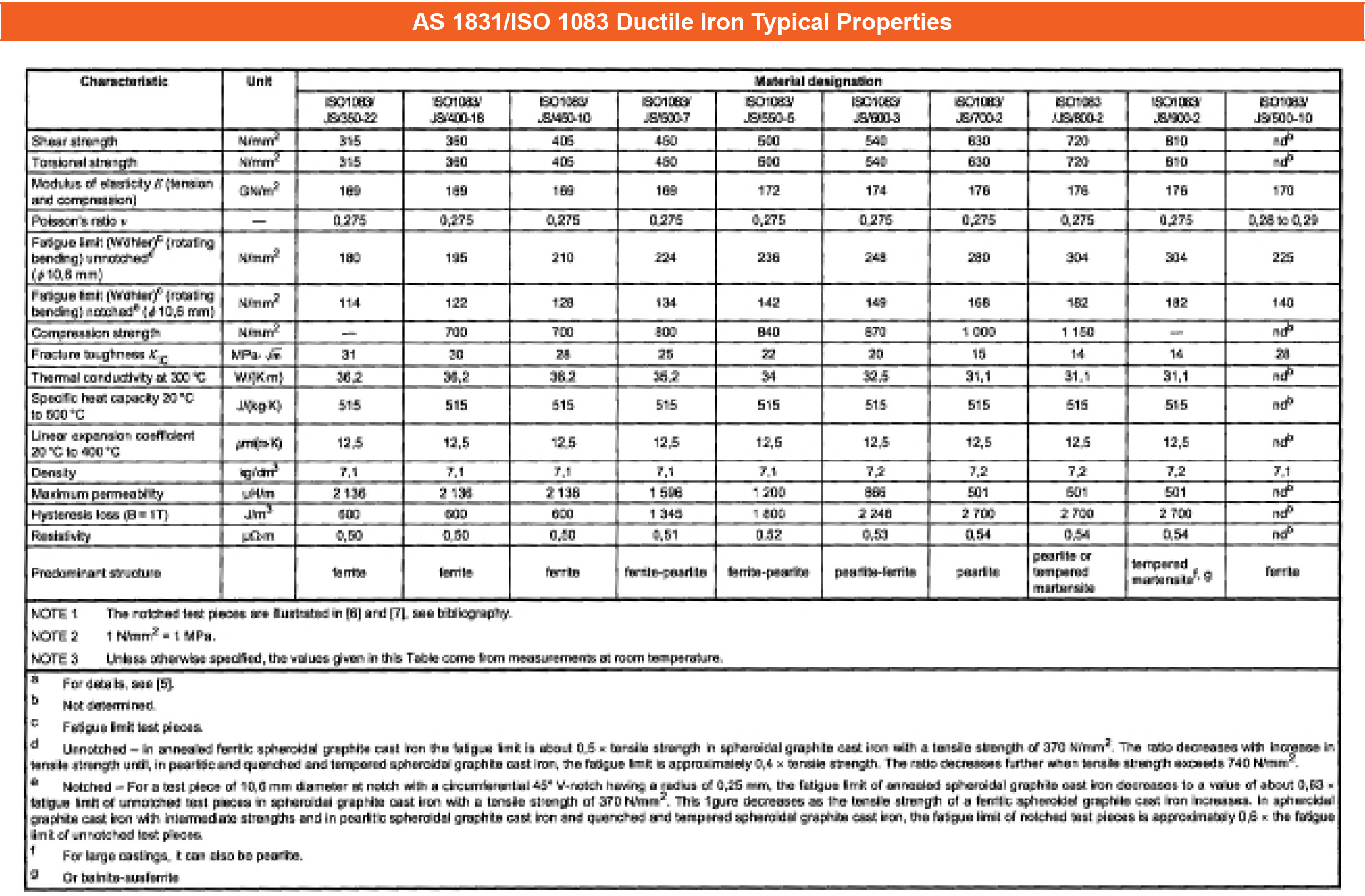 Australian Pipeline Valve manufactures a large range of cast iron & ductile iron valves including: -
Ball valves - soft seat
Swing check valves - metal & soft seat
Gate valves - metal seat
Globe valves - metal seat
Style N & NX Check valves - NBR/Buna seat
Style KB & A straight through and Weir Diaphragm valves
Dual flap wafer check valves - metal & soft seat
Design
MSS SP-701-1, MSS SP-128, MSS SP-85, API 594, AS 3574, AS 2038, AS 2638.1, BSEN 1171 (BS5163), BSEN 13789 (BS5152).
Types
Gate: - Inside screw & yoke, solid wedge, bolted bonnet, non-rising stem, rising stem outside screw, Swing check, Globe.
Flanging/Pressure Class
ANSI B16.1 125LB, 150LB, 250LB
ANSI B16.42, 150LB, 250LB
AS 2129 Table D, E, F, H
AS 4087 PN14, PN16, PN21, PN35
AS 4331.1 PN10, PN16
EN 1092-2, PN10, PN16
ISO 7005-1, PN10, PN16
Face to Face Dimensions
EN 1171 (BS 5163), ASME B16.10, AS 2638.1, EN 558-1, MSS SP-70
Click here to view our catalogues.