ASME B16.10 VALVES FACE TO FACE & END TO END DIMENSIONS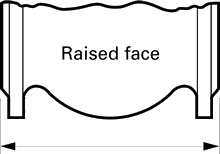 Face to Face dimensions of flanged valves
ASME B16.10 - Class 2500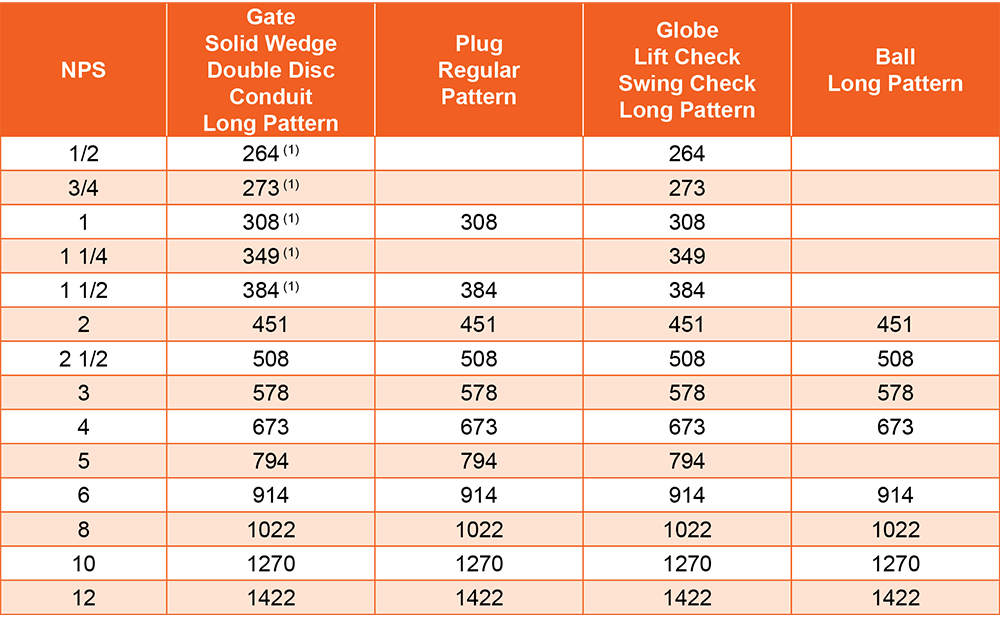 Notes:
       (1) Solid wedge only.
General notes:
Dimensions are in millimeters unless otherwise indicated.
The face-to-face dimensions for flanged valves is the distance between the extreme ends which are the gasket contact surfaces.
End-to-end dimensions apply to flanged valves where the gasket contact surfaces are not located at the extreme ends of the valve. The distance between the extreme ends is described as the end-to-end dimension and applies to flanged valves like: ring joint, large or small female and large or small groove.